Kevin Stott has had a career that has prepared him for the position to lead
TalentFirst
, a West Michigan innovation think tank in attracting, retaining and developing talent since 2011.
Stott, a resident of Grand Rapids since 2019 and a married father of three, has had a career that has included politics, public policy, economic development and leadership development. It was through these avenues that Stott began to interact with business, education and civic leaders throughout West Michigan, which led him to an even bigger purpose — serving as president of TalentFirst.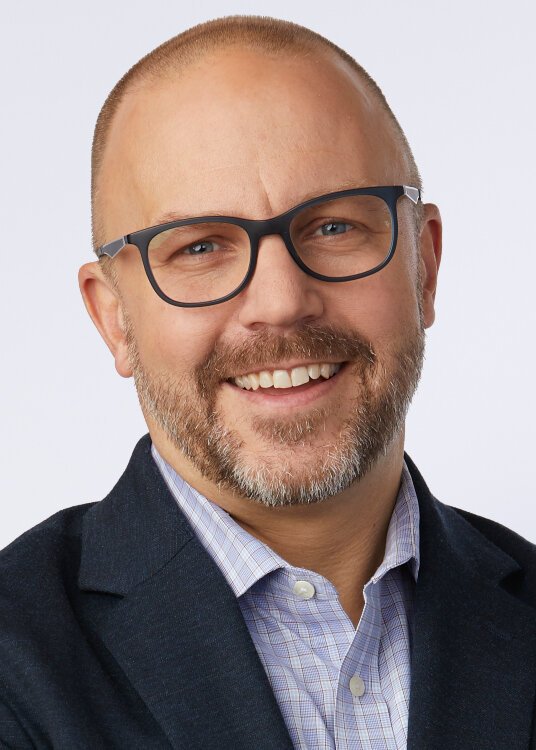 Kevin Stott, president of TalentFirst
An introduction to TalentFirst
A year ago, TalentFirst was known as Talent 2025, but changed its name due to positive feedback following meeting more than half their original goals set for completion by 2025. TalentFirst is an organization that focuses on talent for West Michigan employers.
Stott describes the organization as "a think-and-do tank on education and workforce strategy for the region." He explains that the data and research gathered from the performance areas of early childhood education, higher education and workforce development assist in producing the needed talent for West Michigan employers.
"We convene leaders in all those different sectors with our CEO council membership," Stott adds, looking at the insights and coming up with needed solutions to keep moving forward. The CEO council is comprised of over 120 members across West Michigan, serving 13 counties in the region.
These stakeholders, according to Stott, look at the labor market of the region, ensuring that talent is produced and available to meet the demand, including providing educational opportunities for the talent to succeed.
Benefits to the West Michigan region
Stott says the emphasis is on employer talent demand, along with ensuring people have the educational skills to thrive, so this is where TalentFirst comes in to provide the process that brings the two together.
As Stott explains, the landscape was changing with not enough students graduating from high school and the regional colleges and universities and large numbers of "Baby Boomers" retiring.
The result is a declining labor force, something that Stott says made the participants want to move forward and become more proactive in developing talent pipelines.
Other issues targeted for the current state of the labor market, according to Stott, include childcare shortage as well as racial and ethnicity gaps.
"Closing the racial/ethnicity gaps in labor force participation, employment and per capita income are critical if West Michigan is going to be a thriving region for all," he says.
The members of the leadership council meet twice a year, in the spring and fall, to discuss what will be done, the outcomes and the next steps to work toward a more stable and continuous pipeline of talent that is more readily available, as opposed to waiting for people to walk through employers' doors.
Last year, TalentFirst began hosting employers, human resource and diversity, equity and inclusion (DEI) leaders in the region as part of the Talent Solution series, which consists of five sessions focused on key strategies and categories that can be adapted into the current tight labor market.
The progress has been evident since the leadership council launched their plan to track the performance of the key metrics they turned to for research. A recent look at the key performance indicators, according to Stott, showed dramatic gains against 12 other regions, reaching the top 22% with the goal of reaching the top 20%.
What's to come for TalentFirst
In addition to the Talent Solution series, TalentFirst will launch a diversity inclusion benchmarking survey later this month. Stott says more than 65 companies participated most recently, but the organization is looking forward to even more partnerships, including those with three economic development authorities in the Muskegon, Ottawa County and Kent County regions.
With the addition of an HR council to serve as a companion to the CEO council, the objective is to bring in even more leadership perspectives to the data research and touch on topics and projects of importance to human resources leaders as well.
Stott believes that having every leader in the region participating will help make West Michigan a welcoming place where everyone can thrive.
"There is room for improvement," he says. "Be an advocate or accountability partner to all of them and say 'how do we get better together.'"
Two upcoming sessions for the Talent Solution series will cover employer branding (Feb. 15) and HR technology and efficiencies (March 29 . For more information, visit: talentfirst.net/.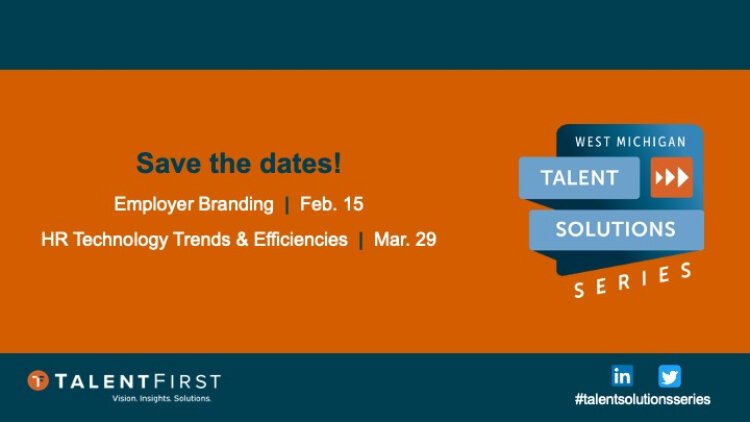 This series seeks to highlight tech organizations and employers throughout Greater Grand Rapids that are delivering innovative programs and addressing talent pipeline challenges and seeking to develop, attract and retain quality talent in West Michigan. This series is underwritten by The Right Place.