After a five-year hiatus, Googong's most popular music event is returning to showcase more iconic home-grown performers.
Googfest was first launched in February 2015 and ran until 2018. Dami Im, SAFIA, Sneaky Sound System and DJ duo, The Aston Shuffle, were among the acts taking to the stage.
In 2019, Googfest was cancelled due to road upgrades; in 2020, it was because of bushfires; and in 2021 and 2022 it was because of COVID.
This year, the free event will take place at Rockley Oval on Saturday, 4 February, from 5 pm to 9 pm.
Googong senior project director Malcolm Leslie said Googfest would bring the best Australian talent to Googong.
"Australia has some of the world's best performers and we're excited to welcome a selection to our township," he said.
"Joe Camilleri and The Black Sorrows have been performing across the globe for more than three decades and will bring their high-energy set to our Googfest stage for the first time.
"They will be supported by some of Australia's up-and-coming artists, with Chloe Kay and the Crusade, Smooth Ops, and The Faumuis all set to make their Googfest debut."
Mr Leslie said events like Googfest encourage and promote community spirit.
"It's been five years since we've hosted Googfest due to COVID and infrastructure development, and since then our community has gone from strength to strength," he said.
"Googong is now home to more than 6500 people, and events like Googfest are important to bringing people from all walks of life together.
"This follows our recent success hosting Boogong and KiteFest again, events that are not only free to residents but people from across the region."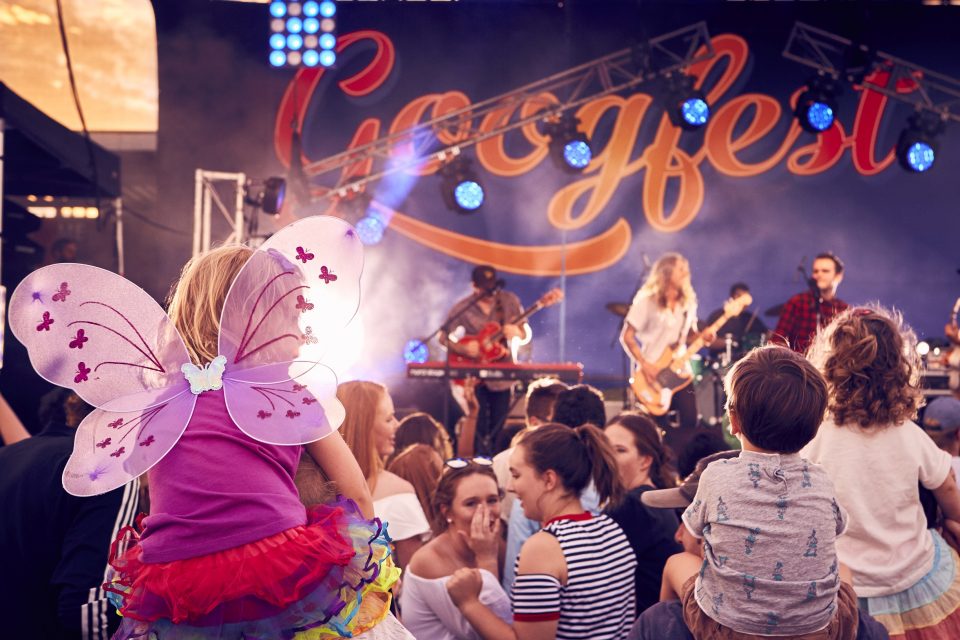 Photos: Googfest.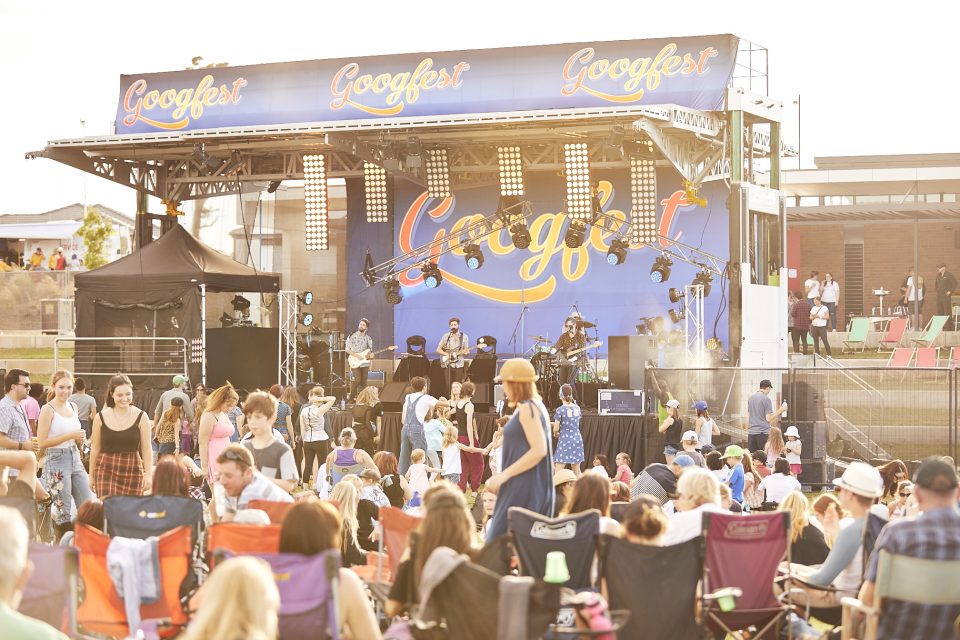 Photo: Googfest.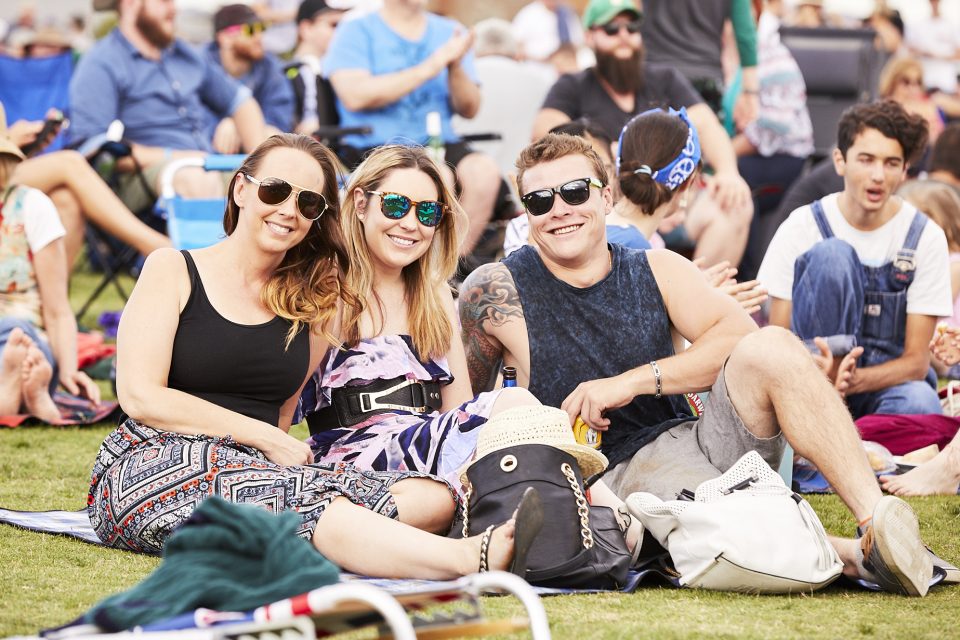 Photo: Googfest.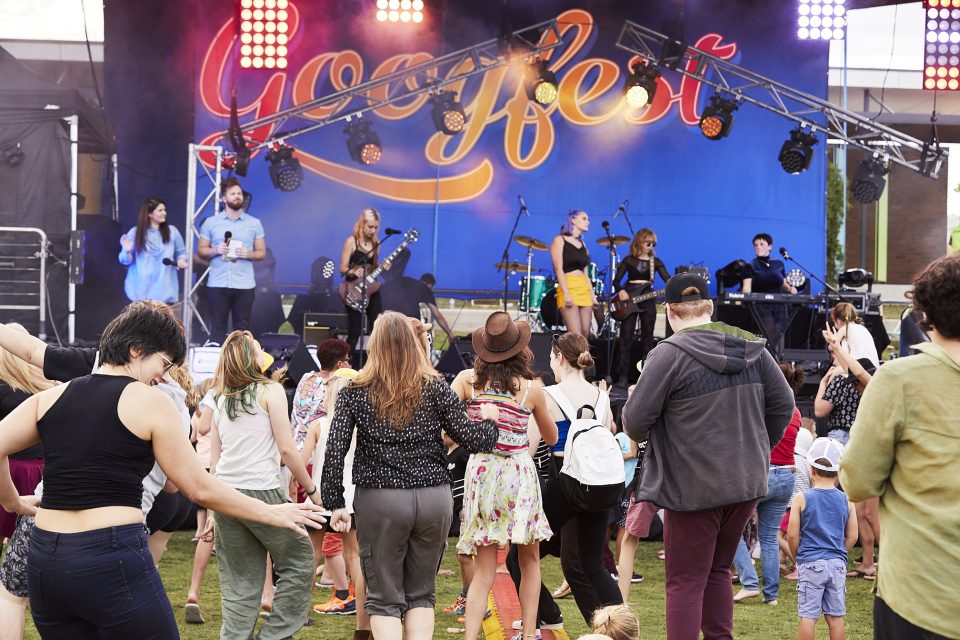 Photo: Googfest.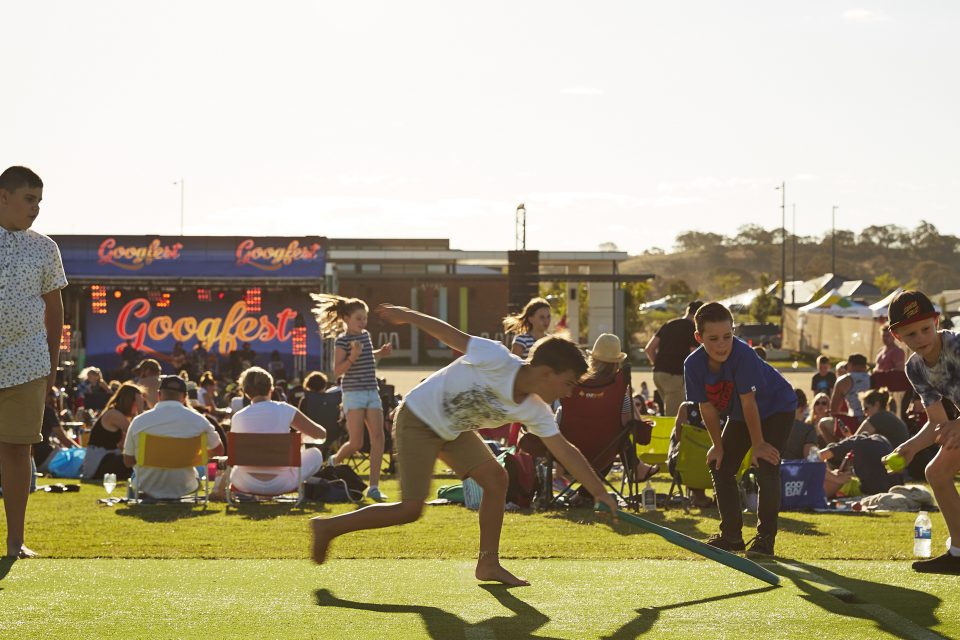 Photo: Googfest.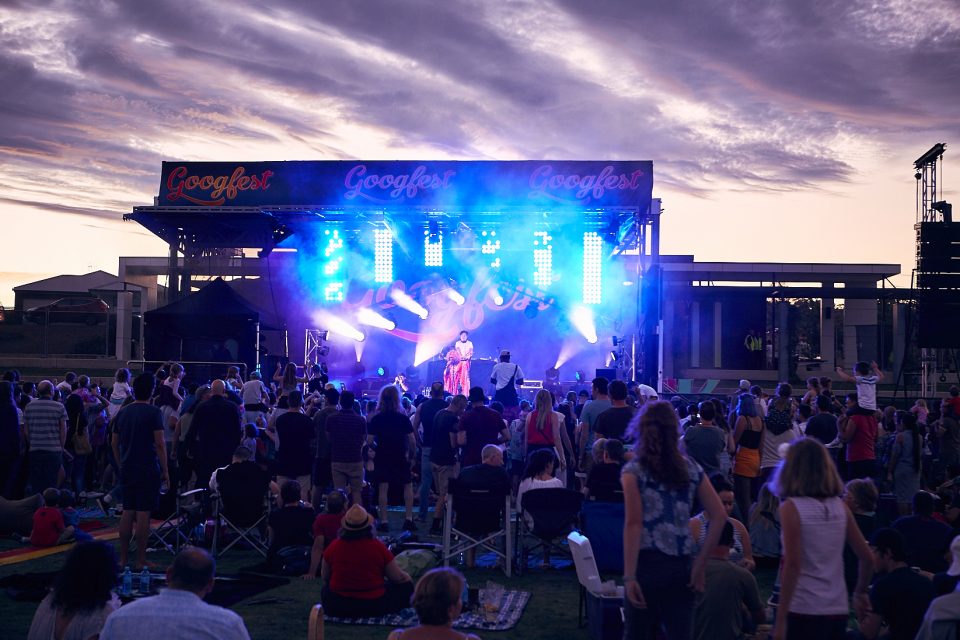 Photo: Googfest.
One of the highlights this year will be The Faumius, a family vocal group who have sung and performed together for more than 12 years.
The Faumius consists of Koebi, 20, Salale, 25, Kashia, 27, and Garry Faumuis, 55 (who fills in when needed).
The Faumuis have recorded 10 original and five cover albums since starting out from regular singing sessions around a guitar as toddlers.
The Faumuis' manager and father of four, Gary, said this would be the first time the group would perform at Googfest.
"We've performed at festivals all around Australia and overseas, including at the Midi Music Festival in Beijing, but in terms of local performances in Canberra and its surrounds, the annual Multicultural Festival and Enlighten are two that we've been to a few times," he said.
"I remember we visited Googfest a few years ago as attendees before COVID and were blown away by the turnout of people and how supportive the community was.
"Now we're looking forward to performing there next month as we will be playing to a different audience which is quite exciting."
A social worker by trade and a professional in music therapy, Gary said his children grew up in an environment bound by music.
"From a parenting perspective, it was a great way to keep them busy," he said.
"In their social networks, they are quite introverted kids, but music allows them to get out and about and do things while meeting people and performing.
"As siblings, they go through the usual fights that most do, but they're actually very different when they get creative and bond together through music.
"It's something they don't take for granted, and they really appreciate that time together."
Gary said his goal for his children is for them to enjoy music and use it as a way to help them through difficult times in their lives.
"It's not about being famous or well-known; of course, when that happens, it's nice, but I've tried to raise them to appreciate music and use it to make them feel better," he said.
"I personally, have been involved in music in a promotions management role since my 20s and have learnt that it's one of the most cutthroat industries you could ever come across.
"For me, it's about raising my kids to understand the true essence of what music is, as opposed to making music to become famous. I am beyond proud of everything they've achieved and I love seeing them get up on stage together and perform."
Googfest kicks off at Rockley Oval on Saturday, 4 February, from 5 pm to 9 pm.
Original Article published by Evelyn Karatzas on Riotact.