5 Essential Secrets to Truly Understanding National Signing Day
By David Glenn
On college football's national signing day every year, some skeptical fans suggest throwing out the recruiting rankings entirely.
But beware: Now that the early signing period (there's another from Feb. 1-April 1, 2023) for this season has come and gone (it was Wednesday through Friday), it may be worth remembering that the cold, hard facts suggest you'll only end up looking clueless if you do.With that in mind, here are Five Essential Secrets to truly understanding national signing day:
Ridicule recruiting rankings at your own risk.
Consider this: The last 21 national champions in college football all had at least one top-10 recruiting class on their rosters when they won it all, and 19 of those 21 had multiple top-10 classes on hand. That's just one cute little factoid, but it's worthy of everyone's consideration at least once a year.
In the five years leading up to Georgia's victory over Alabama in the 2021-22 College Football Playoff championship game, for example, coach Kirby Smart welcomed to the Bulldogs recruiting classes with these consensus national rankings: #3 (2017), #1 (2018), #2 (2019), #1 (2020), and #4 (2021).
Yes, the reigning national champion of college football, which is undefeated (13-0), the SEC champion and back in the gridiron "Final Four" again this year, has consisted entirely of players from consensus top-four classes in recent years.
Cinderella? Not.
When Alabama won the 2020-21 College Football Playoff, coach Nick Saban accomplished that feat using players from the following five elite recruiting classes: #1 (2016), #1 (2017), #5 (2018), #1 (2019), and #2 (2020).
Cinderella? Don't bother.
The most recent football national champion from the ACC, Clemson in 2018-19, won it all in the aftermath of coach Dabo Swinney signing these classes: #16 (2014), #9 (2015), #11 (2016), #16 (2017), and #7 (2018).
Cinderella? Stay home.
"We've had maybe a dozen top-20 classes in a row, and a lot of those were top-10," Swinney said. "I don't think it's a mistake that the consistency we've had in recruiting has helped us have consistency on the field."
Among ACC schools, by the way, only Clemson has signed multiple top-10 classes in recent years. The Tigers had consensus top-10 classes in 2019, 2020, 2021 and 2022. The league's other highest-ranked classes in that stretch have come from UNC (#14 in 2020, #14 in 2021, #11 in 2022 under coach Mack Brown) and Miami (#11 in 2021 under since-fired Manny Diaz, #4 with the not-yet-complete Class of 2023 under first-year coach Mario Cristobal).
Studies by ACCSports.com and a handful of others in recent decades repeatedly have determined that basketball recruiting rankings are more accurate than football recruiting rankings.
Did you know that 90 percent of the top-ranked high school seniors in basketball end up playing in the NBA? That's a remarkably strong correlation. Further down the player rankings, that correlation loses strength, and eventually it goes away entirely. That happens with football recruiting rankings, too.
But obviously there's at least something to the highest-level team rankings on the gridiron, given the details behind 21 consecutive national champions and even most runners-up.
Lots of people love this stuff.
Fans who enjoy following recruiting and fans who believe it's much ado about nothing can continue to discuss the accuracy, relevance and entertainment value of such things, but on this matter there is absolutely no intelligent debate.
That is the one and only logical starting point behind any truly rational explanation for the dramatic expansion of recruiting coverage in recent decades.
The internet undoubtedly has helped a lot, too, but these changes are first about incredibly intense consumer demand, even more than they are about technology changes or media conglomerates.
In the late 1980s and early 1990s, publishers and sports editors of many major newspapers openly mocked recruiting coverage, as if it were somehow beneath them and their editorial missions, as if it were something only less worthy journalists bothered to cover more than occasionally.
Then, in the internet age, ACCSports.com and others became highly profitable enterprises by taking recruiting coverage to a new level on a regional scale. Around and after the turn of the century, Rivals.com (founded in 1998), Scout.com (founded in 2001) and more recently 247Sports.com (launched in 2010; acquired Scout.com in 2017) all eventually earned tremendous success on a national scale. On3.com joined the national mix in 2021.
More recently, many traditional outlets — large and small — have opted to cut back on their recruiting coverage, but they never said their decisions reflected a lack of demand. Rather, they cited their own limited resources, reduced staff sizes and/or the overwhelming supply (via national/subscription recruiting sites, school-specific premium sites, other competing/traditional media, no-cost bloggers and fan sites, etc.) of such information elsewhere.
Bottom line: Those in the sports media establishment didn't simply wake up one day and fall in love with recruiting. Over the past 30-plus years, they changed their coverage only gradually — sometimes kicking, screaming and complaining along the way — and they changed mainly because their newspaper/magazine sales and website visitors/subscriptions eventually told them in undeniable numbers what many of them didn't want to hear, believe or accept for a very long time:
Lots of people love this stuff.
The most intense national signing day buzz lasts for only 24 hours or so, and the media coverage comes and goes in less than a week, but those results in December and February/March are the product of YEARS of hard work.
"Recruiting is still in part about relationships, and relationships are built over time," Smart said. "In our (seven seasons at Georgia), we've proven ourselves as winners, and nothing sells better in recruiting than winning. We also have a full roster of players now, four or five recruiting classes in that locker room who have worn our uniform, who have won here, who can communicate to prospects why they enjoy being here, playing here and being challenged here.
"Those things translate well for our program now in ways that weren't possible when we first arrived."
At the very least, all holdover coaches and their staffs have been through 12-18 months of identifying prospects, inviting high school players (and sometimes their teams) to campus for official visits and/or their summer camps, following up with their coaches and others at their high schools, gathering transcripts, getting to know the prospects personally, offering scholarships, executing official visits for players and parents, hosting countless unofficial visits, getting the preferred targets to make commitments to their schools, then baby-sitting those pledges all the way through signing day.
Whew!
"It's a 365-day thing," former Duke coach David Cutcliffe said. "Nobody watches film 365 days a year, but you have to recruit every day."
It's an exhaustive, exhausting process, especially now that almost all college transfers are immediately eligible, rather than having to sit out a year at their new school, as was the case for decades under NCAA rules. Name-image-likeness money, which started in 2021, also has added another layer of complexity to the recruiting process.
There's an old saying you'll hear from a lot of football coaches: "Recruiting is like shaving. Every time you skip a day, you end up looking like a bum." That's not much of an exaggeration.
Coaches always talk about relationships being the key to successful recruiting, and that maxim has remained true for decades, but you also can boil down recruiting to two other basic things: evaluation and sales.
Most fans can identify with the latter much more than the former, because almost everyone is involved with sales to one degree or another, even if it's not part of their official title, even if they don't have a job. The potential customer (e.g., recruit) has lots of available choices, perhaps even lots of very desirable choices, and you must convince him why your option is the best. That's sales.
The evaluation part, by the way, is not easy. These coaches are grading gridiron talent, of course, and some measurables (size, speed, strength, academics), but they also are trying to understand a prospect's character, work ethic, integrity, toughness, passion for football, etc.
Even for those coaches who have been around for 20 or 30 years, it can be very difficult to (a) project much of anything about 17-year-olds, guys who in most cases are going through all sorts of physical and emotional changes and challenges, and (b) fully understand the intangibles, especially in the context of football, where the relationship-building simply cannot be as thorough as in basketball, for example, because of the sheer number of players involved.
Recruiting rankings tend to be a much more accurate reflection of a coaching staff's sales ability — in association with the program's "buzz factor," if you will — than they are an automatic predictor of individual or team success.
The signing day question for each program, really, boils down to this: How often were you able to sign prospects who had lots of attention and scholarship offers from the best programs in the top conferences? Generally speaking, when you do that frequently, your ranking is high. When you don't, it's not.
So, what else do high placements in the football recruiting rankings NOT mean? Well, that's a long list.
They do not mean, for example, that you can coach even a little bit.
They do not mean you will retain or develop your players, two things that are crucial to the success of any college program.
They do not mean your signees will avoid serious injuries, or stay off the police blotter, or fend off homesickness, or remain academically eligible. Heck, there's no guarantee they'll even qualify for enrollment. Some schools regularly lose 10-20 percent of their classes to the NCAA Clearinghouse.
They definitely don't mean you have a special eye for talent, or for finding the right fits for your offensive and defensive systems.
And they certainly don't guarantee that you'll win a lot of games on Saturdays.
Of course, if your ultimate goal is to compete for the national championship and win it, 21 straight years of recent history suggest that while coaching, retaining and developing are beautiful and important things, eventually you're going to have to mix in some top-10 recruiting classes, too.
Note: Composite team recruiting rankings from 247Sports.com.
---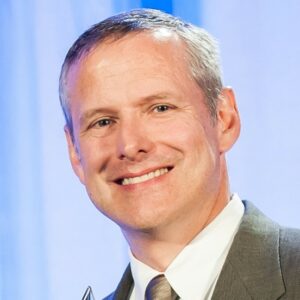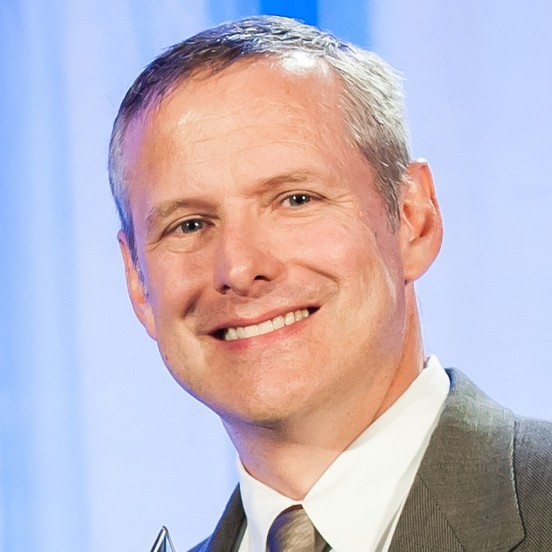 David Glenn (DavidGlennShow.com, @DavidGlennShow) is an award-winning author, broadcaster, editor, entrepreneur, publisher, speaker, writer and university lecturer (now at UNC Wilmington) who has covered sports in North Carolina since 1987.
The founding editor and long-time owner of the ACC Sports Journal and ACCSports.com, he also has contributed to the Durham Herald-Sun, ESPN Radio, the New York Times, the Washington Post, Raycom Sports, SiriusXM and most recently The Athletic. From 1999-2020, he also hosted the David Glenn Show, which became the largest sports radio program in the history of the Carolinas, syndicated in more than 300 North Carolina cities and towns, plus parts of South Carolina and Virginia.
---
Chapelboro.com does not charge subscription fees, and you can directly support our efforts in local journalism here. Want more of what you see on Chapelboro? Let us bring free local news and community information to you by signing up for our biweekly newsletter.
Related