Somebody like Dazai wouldn't typically come to mind when thinking about anime mentors. However, he's proven himself a great mentor for Atsushi in BSD.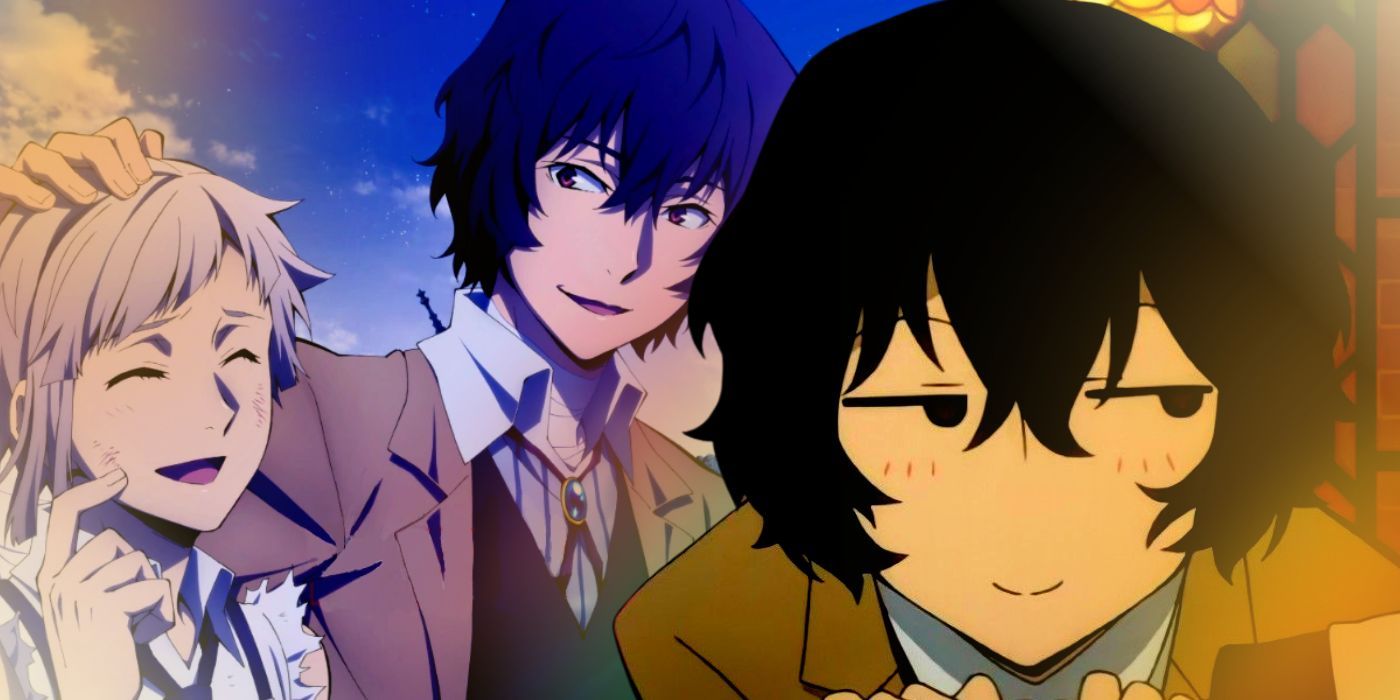 Almost every protagonist in anime has a mentor of some sort. Teachers like Naruto's Kakashi Hatake, My Hero Academia's All Might and Bleach's Kisuke Urahara typically come to mind; they're reliable and considered among the strongest in their respective universes, so there's no one better for the protagonists to learn from.
Some unconventional mentors break the mold as well, like Jujutsu Kaisen's Satoru Gojo, who has a more carefree, hands-off approach to teaching and uses unorthodox methods to drive his point home. In discussions of who the best anime mentor is, people generally think about the most responsible ones who also have likable personalities that make them memorable in their respective series. However, one other unique mentor commonly goes unnoted in these discussions: Bungou Stray Dogs' Osamu Dazai.
RELATED: Dazai Osamu: The Famous Author Who Inspired Bungou Stray Dogs' Most Popular Character
Dazai Never Intended to Become Atsushi's Mentor in Bungou Stray Dogs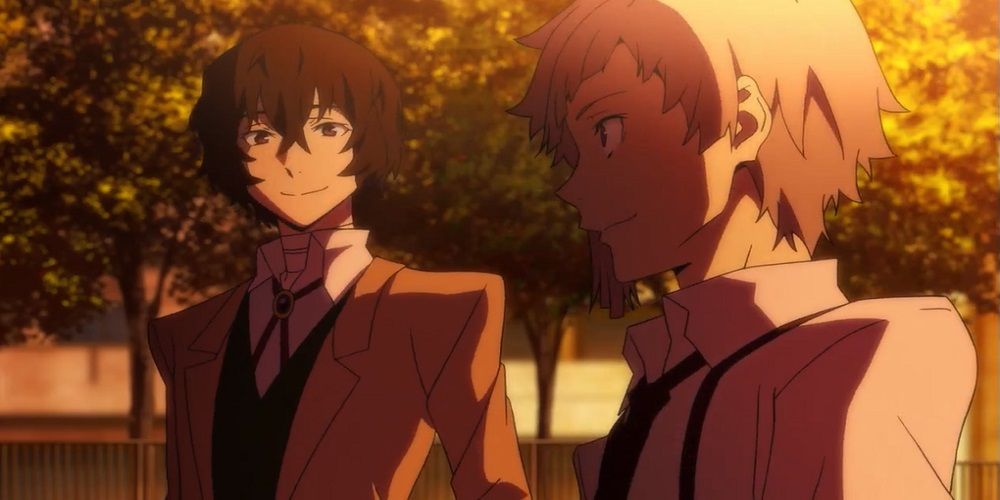 Dazai portrays himself as petulant and proudly obnoxious as he slacks off around the office and gets on Kunikida's nerves day in and day out. This foolish behavior contrasts with his self-destructive streak that's chalked up to gag comedy. Dazai also ditched his former protégé, Akutagawa, and moved on to Atsushi after he joined the Armed Detective Agency. Dazai put Akutagawa through hell but acts more like a typical anime mentor toward Atsushi. However, Dazai's treatment of others in Bungou Stray Dogs reflects how his outlook on life shifted since his time with the Port Mafia.
Perhaps the main difference between Dazai and other anime mentors is that he never intended to become Atsushi's support system initially. Unlike Gojo or Kakashi, Dazai took Atsushi under his wing only after deducing that he was not a threat, despite his status as the infamous weretiger. After realizing Atsushi always beats himself up, Dazai suggested he join the Armed Detective Agency. Even though BSD fans later learned about Dazai's true intention, their relationship gradually changed during Atsushi's time with the Agency.
RELATED: Why Yukichi and Ranpo Make a Fascinating Team in Bungo Stray Dogs Season 4
Dazai unintentionally became a role model for Atsushi. Recently abandoned and accustomed to abuse, he helped Atsushi regain the confidence lost during his time at the orphanage. Although Atsushi constantly gets caught up in Dazai's chaotic antics, it's obvious Dazai always looks out for him and doesn't want to see him in harm's way. He shows care for Atsushi by offering advice and emotional support when he needs it, like when he reminded him that most people tend to cry when their father dies while he was conflicted about the orphanage director's death. In other cases, Dazai literally forces Atsushi to snap out of his self-pity by slapping him as a show of tough love. Eventually, Atsushi started replacing the hurtful memories of the orphanage director with Dazai's encouragement.
Despite Dazai's good intentions toward Atsushi, his past with Akutagawa can't go unmentioned. Akutagawa was Dazai's former mentee, and he put him through hellish training. Most of Akutagawa's rage and disdain for Atsushi stems from the fact that the latter got the recognition the former had always wanted and never received. Dazai continued to pour salt in the wound by telling Akutagawa that his new protégé was better. What Dazai did to Akutagawa was inexcusable, but comparing this treatment to that of Atsushi is a testament to how Dazai's perspective has shifted throughout Bungou Stray Dogs.
RELATED: Bleach's Kisuke Urahara vs Naruto's Kakashi Hatake – Who's the Better Shonen Mentor?
Dazai Had a Bigger Plan for Atsushi & Akutagawa All Along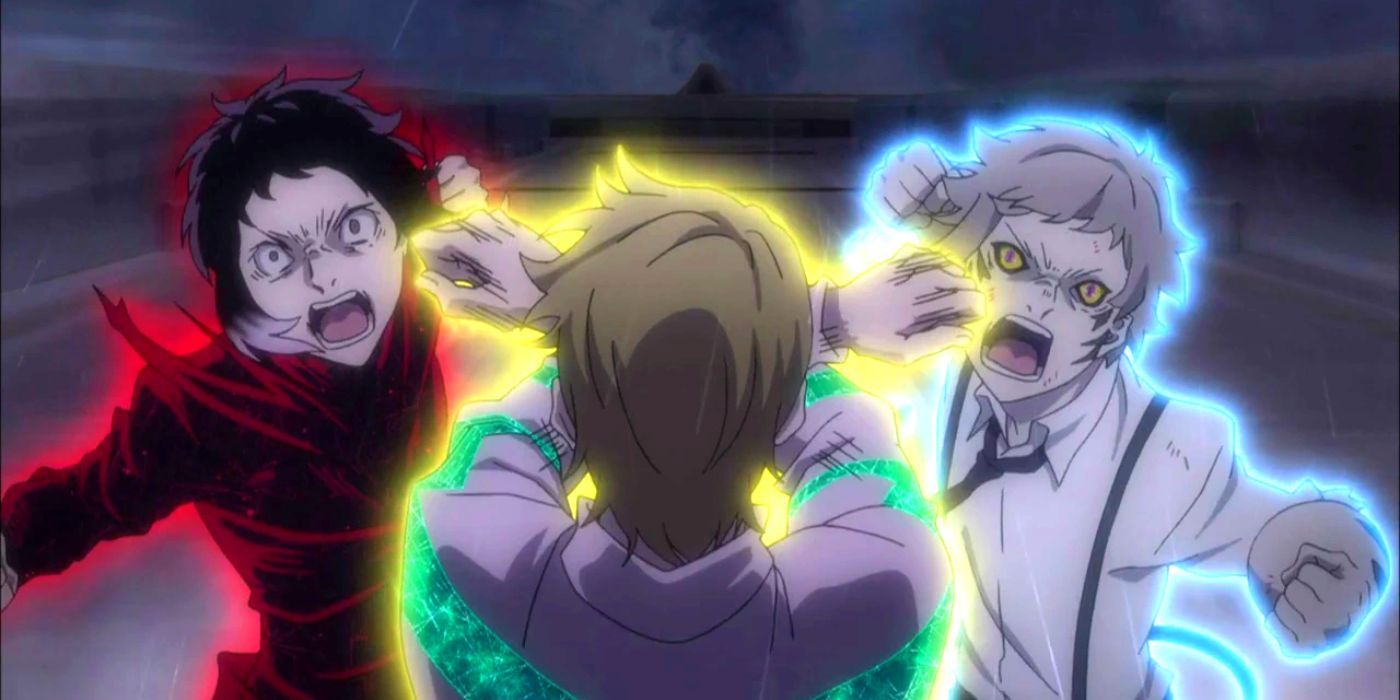 Dazai's kindness to Atsushi but cruelty toward Akutagawa indicates his outlook on life has significantly changed since defecting from the Port Mafia. Back then, Dazai had no reason to live until Oda's dying wish; he tended to surround himself with people with indomitable resolves to wake up every morning since he lacked that himself. Since he joined the Armed Detective Agency to become a better person, it makes sense that he'd try to guide Atsushi out of his darkness the same way Oda tried to help him. Dazai still doesn't have a reason to live, but he's not quite as volatile or melancholic as he was during the Dark Era.
However, his good deeds to Atsushi don't excuse his past with Akutagawa. Dazai is a double-edged sword and always has an ulterior motive for everything he does. Throughout Bungou Stray Dogs, he constantly pitted Atsushi and Akutagawa against each other to fuel their rivalry. However, that came to a head during the "Guild" arc when Dazai ordered them to work together and save Yokohama from being incinerated by the Moby Dick. Dazai's scheme worked out in the end and proved his proteges make a surprisingly good team, but it wasn't without putting both parties through mental hell.
Dazai flips the anime mentor trope on its head just by being himself in Bungou Stray Dogs. Everybody knows there's more behind the scenes of his macabre antics, and nobody ever knows what he's really thinking. Though he genuinely looks out for Atsushi, he also uses him as a pawn for his greater scheme to foster a new generation of Twin Dark with him and Akutagawa. Dazai's status as a mentor is a further testament to the idea that he's a bit more complicated than either friend or foe, but having him in one's corner is always better than making an enemy out of him.