Insolvency Service's Annual Report and Accounts 2021-22
The Insolvency Service's Annual Report and Accounts 2021-22 is an important report for the agency, setting out the good progress we made during the last year.
Published at the end of October and available on GOV.UK, the report sets out how we have supported our customers and instigated plans to ensure that we have an agency fit for the future in what has been a challenging environment.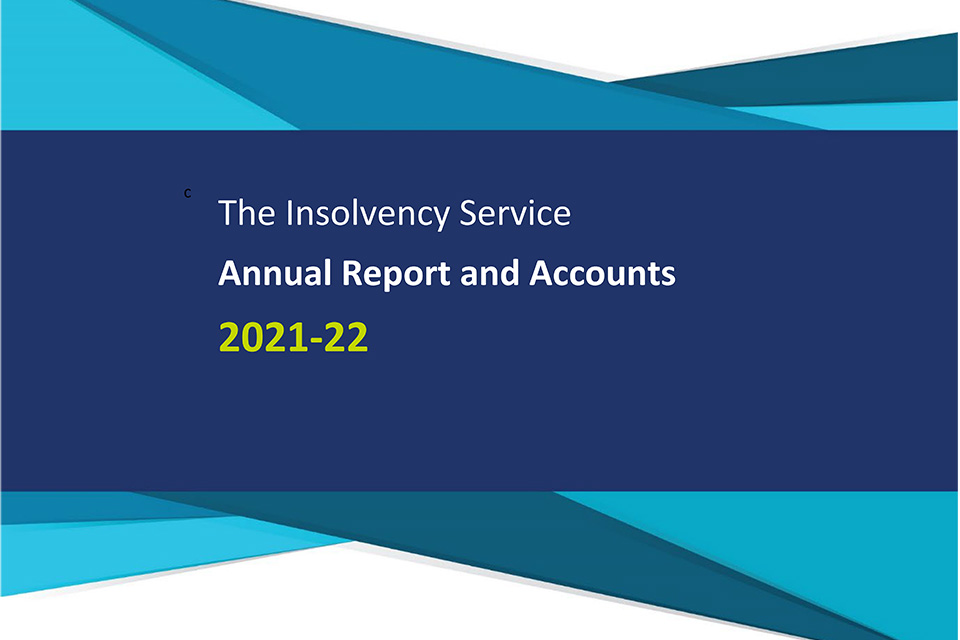 2021-22 was the first full year delivering our five-year strategy and key highlights for the agency include:
launch of Breathing Space, allowing people in financial distress to obtain a period of protection from enforcement action by their creditors. Since the scheme first went live it has helped more than 100,000 people, an average of 5,560 people every month, and 1.6% of those were mental health applications.
issuing new guidance for directors of micro and small businesses to help identify the early warning signs of financial trouble, with signposting for where to get advice and information about their responsibilities as directors to help prevent financial misconduct
finalising our long-term estate plans and beginning a programme to transform our workplaces, providing the right locations for our customers, with modern, collaborative workspaces for our people
Insolvency Service successfully tackles covid support loan abuse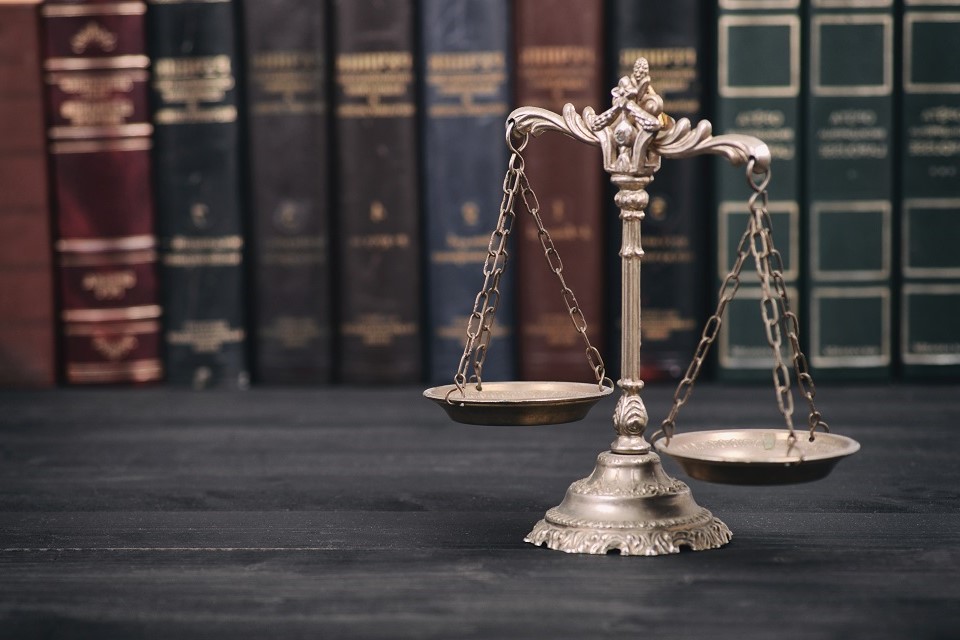 Over the past year, the Insolvency Service has been at the forefront of the government's response to tackle companies, bankrupts and directors who abused financial support provided during the pandemic to support businesses.
The Insolvency Service's statutory civil and criminal enforcement powers have ensured that we have acted against those who took covid-related financial support that they weren't necessarily entitled to.
Successful enforcement outcomes over the year have included:
In December 2021, the Insolvency Service was granted new powers to tackle unfit directors who dissolve companies to avoid scrutiny and paying their liabilities, including Covid-19 financial support.
In just under a year since the new powers came into force, we have obtained 13 disqualifications – totalling 118 years – against directors who dissolved companies following covid loan misuse . Our investigation work continues, along with the use of powers to seek compensation orders where appropriate.
Supporting our customers through excellent service
Providing excellent service to our customers is at the heart of everything we do.
The Insolvency Service – in partnership with the Government Digital Service (GDS) – has published a new online form that will help customers to easily amend their redundancy claims.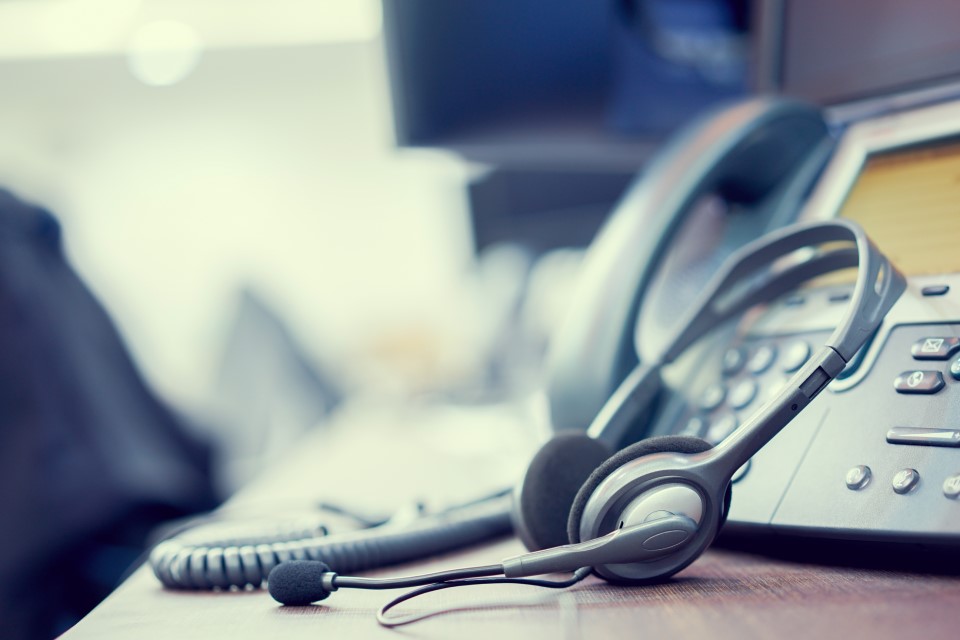 Launched in October, the "holiday claim accrued amendment form" will allow people, who have previously made a claim for redundancy pay, to easily provide updated information regarding their applications using an online form.
In November, the Insolvency Service achieved Customer Service Excellence re-accreditation for 2022/23. We remain fully compliant in all 57 categories.
During the assessment, the external assessor reviewed over 100 pieces of evidence, submitted from teams across the agency as well as visiting the Cardiff and Exeter offices to meet colleagues and speak directly to some of our customers and stakeholders.
In his summary, the assessor described the Insolvency Service as "a high-performing organisation with an ongoing ambition to develop its services around its multitude of customer groups, reflected in its 27 Compliance Plus ratings awarded during this, and previous assessments. Continuing accreditation to this standard is fully justified and well-deserved".
Also in November, we published results from our Customer Satisfaction Survey 2022 with the agency receiving an overall satisfaction score of 84%, an increase of one percentage point compared to 2020/21. The survey findings have helped the Insolvency Service understand how its customers view the agency's performance and services and identify where improvements are needed.
But it is important we don't stop there, and we will continue our programme of capturing insight from our customers to understand how they use our services and where improvements could be made to ensure we deliver the best service possible.
We recently launched a survey asking our delivery partners, including Insolvency Practitioners, Approved Intermediaries and Institutional Creditors, to share their experience of using our services
And in February will launch the Insolvency Survey's Annual Customer Satisfaction Survey for 2023, where we will ask our customers about their experience of engaging with the Insolvency Service.
To take part in these surveys or for further information, please contact our Customer Insight team.
Supporting directors spot the signs of insolvency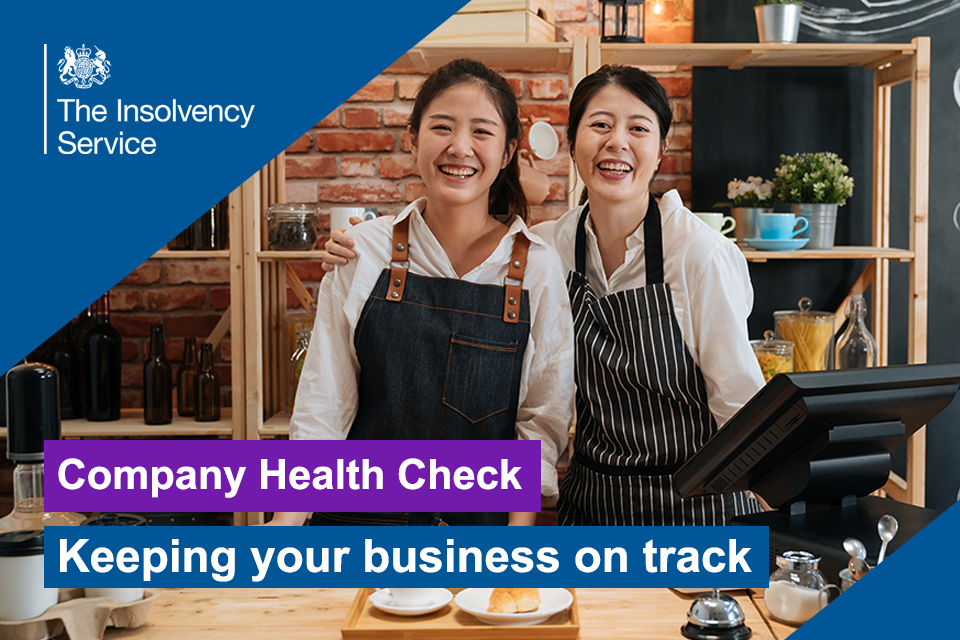 As part of our 5-year strategy, we are committed to doing what we can to prevent avoidable insolvencies through education and guidance by helping company directors spot signs of financial distress and provide the right tools to help them access appropriate guidance and advice.
To be made available on GOV.UK, we will be developing guidance and resources to help company directors better understand their duties and responsibilities, especially concerning insolvency.
We would like to hear from directors of micro and small businesses to understand what they know about their duties and what tools could help when facing early warning indicators of financial distress.
We would also like to hear from advisors who help businesses in the pre-insolvency and insolvency stages about what they think can would help directors spot early warning signs of insolvency.
Take our survey today and help the Insolvency Service deliver targeted and effective solutions for company directors:
Reflecting on liquidations in 2022 – Official Receiver Services
Following the pandemic and support provided to businesses, during 2022 Official Receivers across England and Wales saw compulsory winding-up orders increase compared to the previous year.
Cases come in all shapes and sizes and two liquidations the Official Receiver was appointed to in 2022 include the Rutherford Group of companies, and UKCloud Limited along with its parent company Virtual Infrastructure Group Limited.
These cases were strategic and important liquidations as they concerned companies that provided vital services to their clients and were of interest across government and the public sector.
The Official Receiver was appointed as Liquidator of the Rutherford Group of companies in June 2022. The company provided cancer treatment and diagnostic services at 5 sites, including proton beam therapy at 3 sites.
Prior to the winding up order being made the Official Receiver team worked with colleagues across NHS England & Wales and the company to ensure that patients were transferred out to alternative care, to avoid disruption to their treatment plans. Following the liquidation, the Official Receiver has worked with NHS digital to ensure that patient records are available to consultants.
In October 2022, the Official Receiver was also appointed as Liquidator of Virtual Infrastructure Group Limited and UKCloud Limited. UKCloud provided specialist cloud-based IT services to UK public and private sector organisations.
Not only were cloud services a new business sector for the Official Receiver but the companies provided essential services to public sector clients and engagement with customers, suppliers and other stakeholders was vital as the liquidation progressed. As part of the liquidation strategy, the Official Receiver has continued to trade these companies in liquidation and UKCloud continues to provide cloud services to clients.
Rob Peck, Director of Official Receiver Services, said:
2022 has certainly been a challenging year for Official Receiver Services. As the country returned to a sense of normality after the pandemic, we have seen an increase of cases where the Official Receiver was appointed as liquidator. To meet this challenge, we have had to be not only hard working but flexible to ensure the best outcomes for all concerned.

During the year, we have also taken the opportunity to review our internal workings to ensure we have the right processes and skills in place to deliver the best service possible. We are working hard to implement measures ensuring that the Official Receiver Services remains fit for the future, while delivering value to creditors and the taxpayer.
Insolvency profession welcomes Diversity and Inclusion champions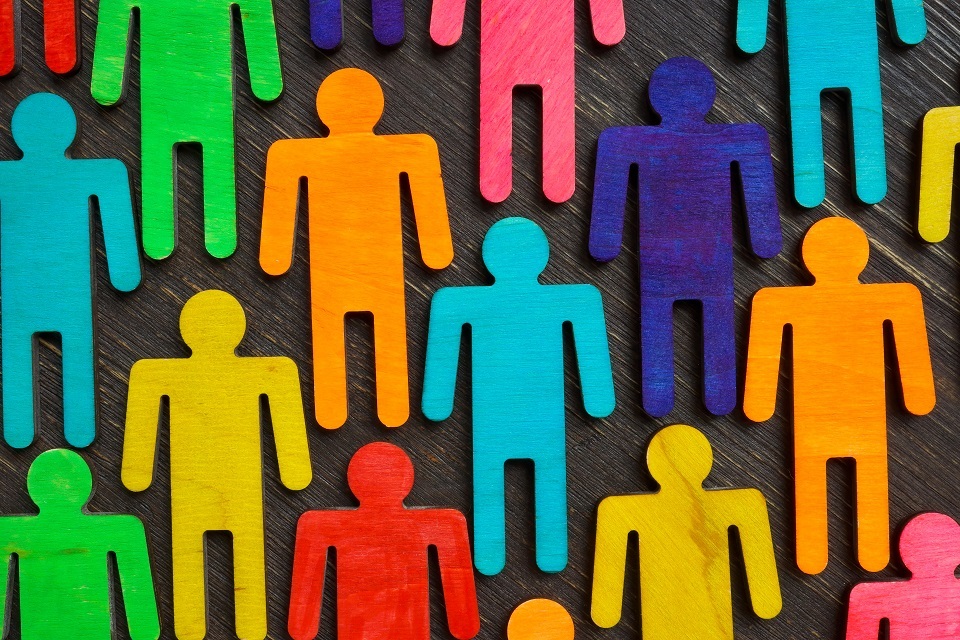 Following a successful drive to build a network of advocates to promote diversity and inclusion in the insolvency and restructuring profession, the insolvency Diversity Steering Group recently announced they have appointed 20 Diversity and Inclusion Champions.
Supported by R3 and the Insolvency Service, the new champions hail from organisations across the insolvency and restructuring landscape, from insolvency practitioner firms and legal practices to regulatory bodies.
Together they will act as role models and will have an important role assisting the Steering Group, sharing their experience and best practice to inspire change in the insolvency and restructuring profession.
Angela Crossley, Director of Strategy, Policy and Analysis, and Steering Group Co-Chair, said:
The new champions bring a wide range of experiences and diversity, and hail from across the country. Using their valuable insights, we want to reach out to even more diverse audiences and showcase how a role in the insolvency profession can be enormously stimulating and fulfilling.
Forward Thinking conference: bringing together academia, the insolvency sector and policymakers
On Friday 18 November, the Insolvency Service and Nottingham Trent University hosted the second Forward Thinking Conference, bringing together academia, the insolvency sector and policymakers.
The theme of the conference was 'Forward Thinking: insolvency response for uncertain times'. 80 delegates were able to join us in Nottingham, while more than 400 people joined us online to watch the conference virtually.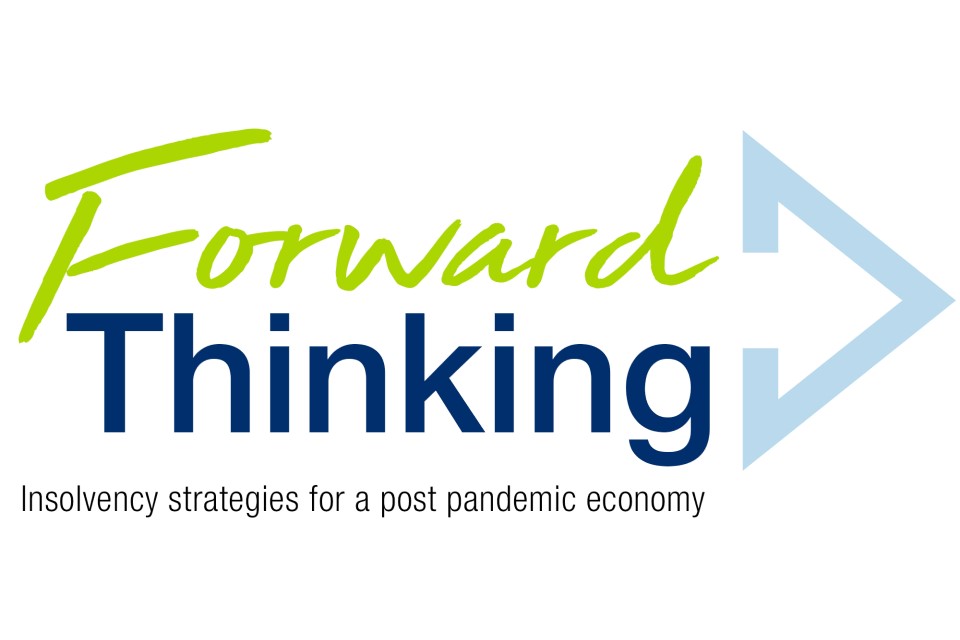 There were a range of papers presented on the day from experts across the insolvency landscape including academics, Insolvency Practitioners and professionals from the legal sector. Topics included 'Personal insolvency and the cost-of-living crisis', 'Restriction on re-use of company names', and discussions around environmental liabilities that arise from large public interest insolvencies.
Paul Bannister, Head of the Insolvency Service Policy Team, said:
The conference was a real success and is an important part of the Agency's strategy to be at the centre of insolvency excellence and strengthen engagement with our stakeholders.

The quality of the papers and the presentations were of such a high standard, the engagement with both the audience in the venue and on-line was very vibrant. Nottingham Trent did a great job in hosting the event and made us all feel really welcome.
The full papers and videos of the speakers presenting their papers will be available online in due course.
Insolvency Service seeks views on statistics publications
The Insolvency Service publishes official statistics on a regular basis, covering insolvency numbers, enforcement outcomes and Breathing Space applications.
The statistics help inform our stakeholders about the insolvency landscape and contributes to government planning.
We are interested to hear from our stakeholders if the statistics publications meet your needs and whether any improvements or changes are required to help improve your experience.
The survey is open till 2 January 2023 and includes questions about all the statistics publications we produce, covering format and delivery of the publications.