Nightwing has always been considered a refinement of what Batman was meant to be. "The Lesson" from Nightwing 2022 Annual #1 (by C.S. Pacat, Inaki Miranda, Adriano Lucas, and Wes Abbott) only reinforces this by proving that not only is Nightwing a better hero, but a better mentor than Batman ever was. When Jon Kent came to him for additional training, Nightwing taught the new Superman by doing the exact opposite of what Batman did to him.
Essentially, Nightwing used compassion and trust to teach his apprentice. Given how many successful heroes Nightwing has trained since coming into his own, this moment, in particular, solidifies that he is the greatest mentor in the DCU. Not just because he adjusted his methods to teach someone far more powerful than him, but because Nightwing managed to improve upon the training regimen Batman gave him by adding his innate kindness to the mix.
RELATED: Dick Grayson's Superhero Origin Story Also Created Nightwing's Own Joker
Nightwing's Method of Training Is Different From Batman's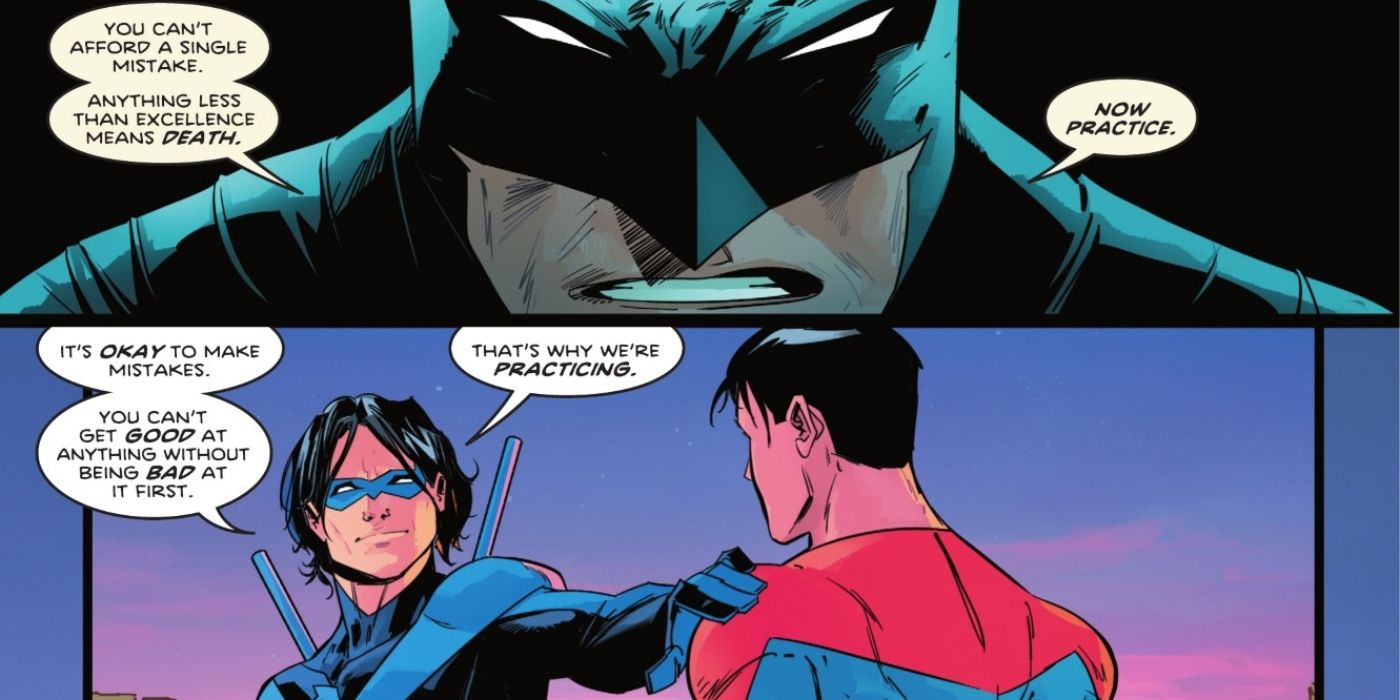 Dick Grayson was the first to go through Batman's training gauntlets. Flashbacks to those days revealed that, as expected, his methods were very strict. Batman wanted Dick to train relentlessly, practicing over and over again until he finally got it right. As he put it, their duty required excellence, anything less than that was a death sentence. It was a lot of pressure to put on someone of such a young age, but no one can deny the results.
Nightwing though, however much he acknowledges that the training worked, also knows that he could have benefited from trust every once in a while. Batman's method was all about perfecting one's self. There was no room for trust or compassion, only rigid determination to get the job done. That doesn't track well with who Dick Grayson is, and it is reflected in how he teaches others. As he was teaching Jon, Nightwing couldn't help but remember his years learning from Batman. As he remembered each lesson The Dark Knight gave him though, Nightwing instilled the opposite in Jon. He acknowledged that Jon wouldn't be good at something right away, but that this is the point of training.
RELATED: Nightwing's New Crimefighting Partner Debuts in DC's Wildstorm Special
How Nightwing Became DC's Best Mentor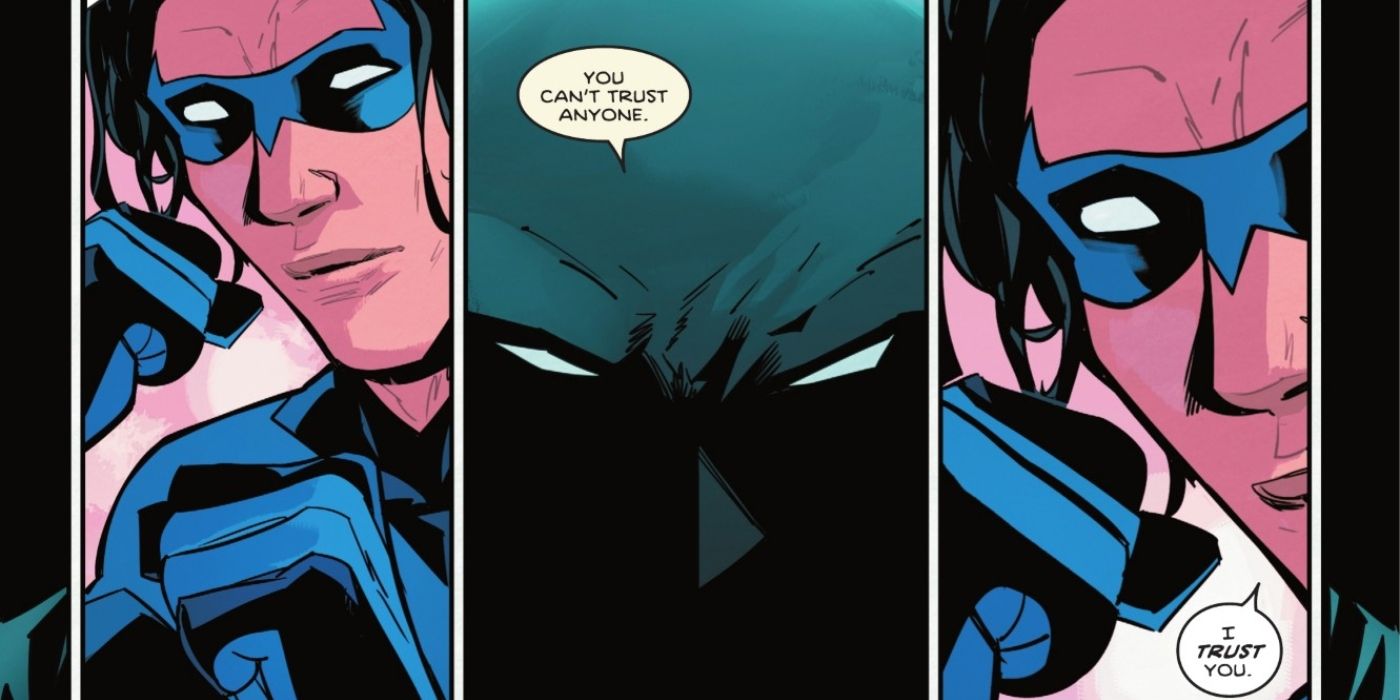 Finally, he did the one thing Batman never did during his training: he trusted his pupil. When Jon was hesitant about a sparring match, Nightwing reassured him by trusting Jon to know what to do. This encouragement worked, enabling Jon to pick up the technique that Nightwing was teaching him. Nightwing may have taught plenty of other heroes, from Damian Wayne to several of the Teen Titans, but this might be the most impressive feat of mentorship yet.
He literally adjusted his own human standards for a Kryptonian and managed to safely instruct him on proper defensive strategy, all while avoiding the pitfalls of Batman's harsh lessons. Batman's methods would never have worked for Jon, who needed kindness and patience. In fact, it wouldn't have worked for a great many other heroes, but Nightwing has taken the best of what Batman taught him and improved it. It's no wonder then that one of the DCU's most powerful characters went to him for help first.