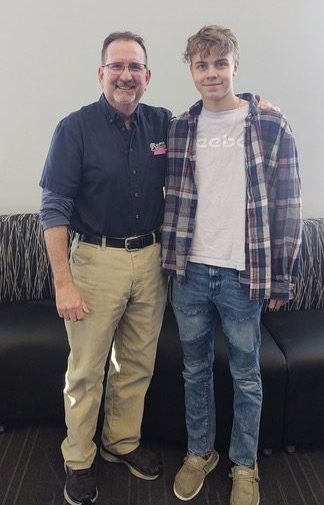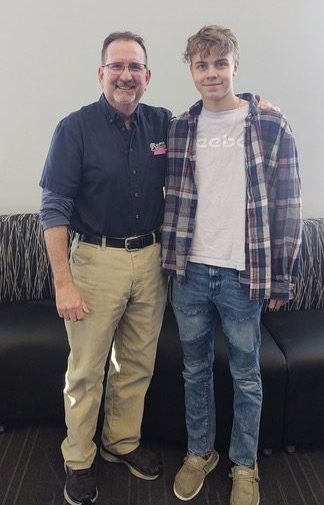 Ron Anderson has been chosen as the TeamMates mentor for the month for January.  He is the manager of Super Foods in O'Neill.  He also has served on the board of Holt County TeamMates.
Ron has been a mentor for 6 years, all the time with his current mentee, Peyton, who is now a junior at O'Neill High School.  They now meet in the commons area of OHS during Peyton's study hall at the end of the day. In the past they have visited in the lunch area during Peyton's lunch hour.
They fill their time together with a lot of cribbage games.  They also discuss Peyton's school activities.  The special group activities organized for all mentees provided quality time to get to know each other.  They have attended two Husker spring games in Lincoln, and two celebrations at the end of the year, which included a movie at the Murphy theater and and team games at the O'Neill Kiddie Park.
Ron looks forward to his weekly meetings.  He has enjoyed getting to know Peyton and and also other junior high students during their lunch meetings.  He believes it is "well worth your time" to serve as a mentor.  He comments "you will learn a lot about a mentee, and a lot about yourself".
There are many more youth who are looking for a mentor.  If you want to learn more about TeamMates, contact Keith Willis at 402-340-1946.