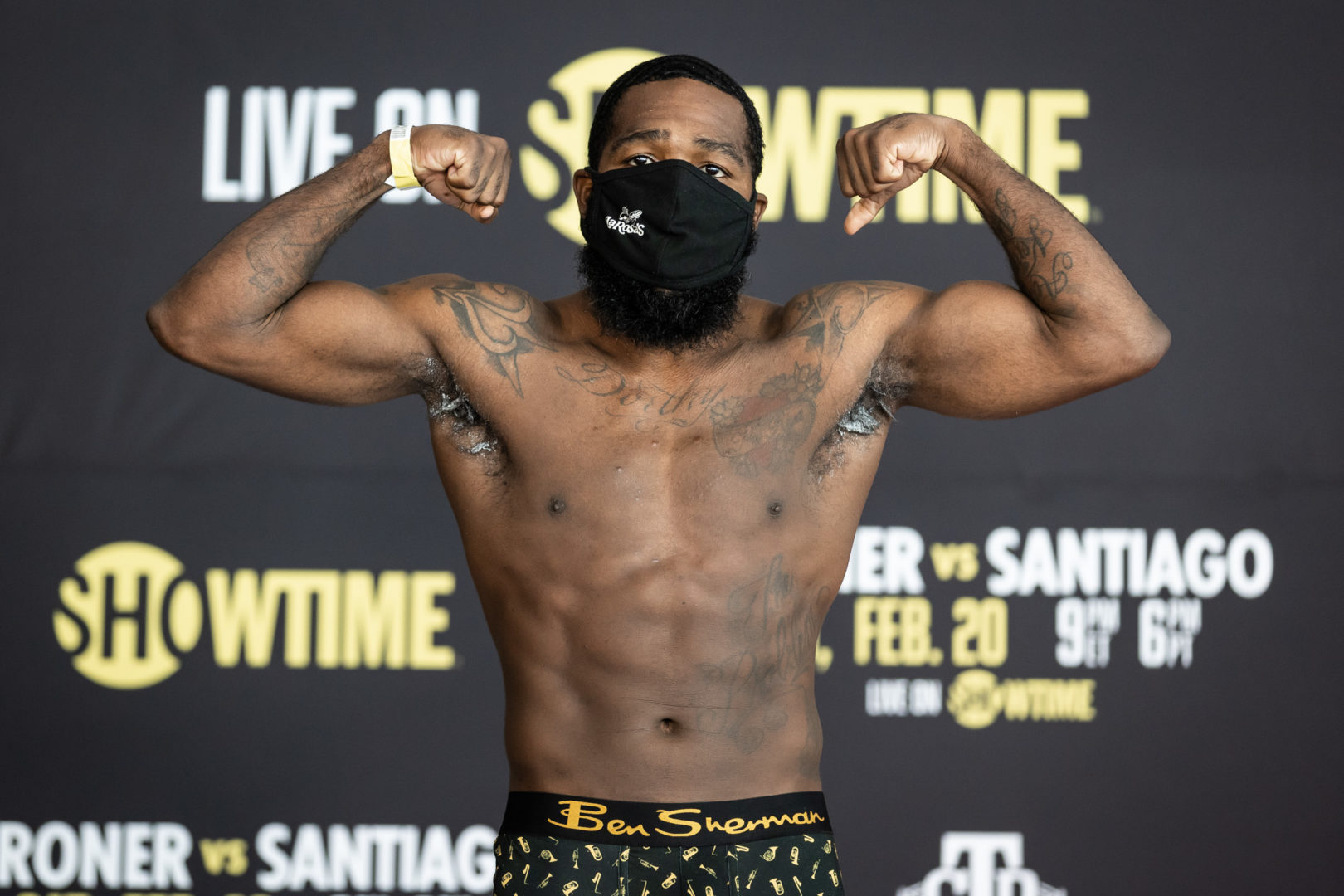 Advertisement
ATLANTA, GA (January 26, 2023) – BLK Prime announced today that tickets for the highly anticipated return of former four-division world champion, Adrien Broner (34-4-1, 24 KOs), who will now battle Michael Williams Jr. (20-1, 13 KOs) due to previous opponent Hank Lundy being suspended by the California Athletic Commission, will go on sale today Friday, January 27 at 12:00 p.m. ET / 9:00 a.m. PT. The 10-round welterweight clash will take place at the Gateway Center Arena @ College Park, GA, on February 25, 2023.
Tickets priced $40, $75, $100, $200 and $400 will be available for purchase at www.ticketmaster.com. This event is promoted by Christy Martin Promotions and BLK Prime. Doors open at 6:00 p.m. ET with the first fight starting at 7:00 p.m. ET.
Broner vs. Williams Jr. will broadcast worldwide via digital Pay-Per-View on BLKPrime.com and PPV.com for $39.99. In addition, the PPV event will be distributed by Integrated Sports Media and be available throughout North America via cable and satellite PPV on iN DEMAND, DIRECTV, DISH, SHAW and ROGERS. The PPV telecast will begin at 9 p.m. ET / 6 p.m. PT. A live PPV preshow starts at 7 p.m. ET / 4:00 p.m. PT.
"I'm excited to get back in the ring and show the world that I'm still one of the best fighters in the sport," said Broner, who has a new outlook on his boxing career. "Williams Jr. is a tough opponent, but I'm ready for the challenge, and I'm going to put on a show for the fans in Atlanta. It's the AB show on BLK Prime."
"I've been preparing for a moment like this for a long time, and I'm ready to take on Broner," stated Williams Jr. "I'm going to take full advantage of this opportunity, and show everyone watching on BLK Prime that they didn't make mistake by choosing me to challenge Broner. I have nothing to lose and I'm going all out on fight night 150%."
"This is a must-see event for any boxing fan," said BLK Prime VP Chester Johnson. "Broner and Williams Jr. are ready to go toe-to-toe in a fight that will be very entertaining for those watching live and on BLK Prime pay-per-view. Everyone tune in on February 25th, we are looking to give fight fans an explosive evening."
APPLY HERE FOR MEDIA CREDENTIALS
About Gateway Center Arena
Gateway Center Arena is a state-of-the-art 5,000-seat venue located in Metro Atlanta's Southside in College Park, GA, just minutes from downtown Atlanta via MARTA or the highway and a three-minute Skytrain ride from Hartsfield-Jackson Atlanta International Airport. With the help of their award-winning staff, the Gateway Center Arena is every guest's ticket to quality entertainment and events. Line-ups include a variety of professional sporting events, concerts, family events, graduations, conventions and more. As the official home to the WNBA team Atlanta Dream and the Atlanta Hawks G-League team, the College Park SkyHawks, the Gateway Center Arena is designed with sports fans in mind. Event planners have everything they need to bring the experiences they imagine to life in this world-class facility.
For more information, visit www.ArenaGatewayCenter.com, call the Box Office at (404) 857-1245 or email Box Office Manager Marissa Long at mlong@gicc.com. Details will also be shared @GatewayArena on Facebook, Instagram, and Twitter.
About BLK Prime
BLK PRIME is a subscription video-on-demand company that offers multicultural content to a diverse audience worldwide. To learn more about BLK Prime, visit: https://watchnow.blkprime.com/ and to order the pay-per-view, visit https://ppv.blkprime.com/pay-per-view. On social media follow #BronerWilliams, on Instagram @BLKPRIMEBOXNG @BLKPRIME on Twitter @BLKPRIMEBOXING, on Facebook @BLKPRIMEMEDIA
Advertisement