Dr Olumuyiwa Igbalajobi, a Nigerian academic living in Canada has mobilised for money to help students to get an international passport
Legit.ng reached out to Dr Igbalajobi and he said he has been able to raise N1.3 million of the expected sum through donations
He said the money will help 100 Nigerian students wishing to study abroad to pay for their international passports
A Nigerian academic living in Canada has raised N1.3 million to assist Nigerian students wishing to study abroad.
The man named Dr Olumuyiwa Igbalajobi told Legit.ng that the money would go into financing students' international passports.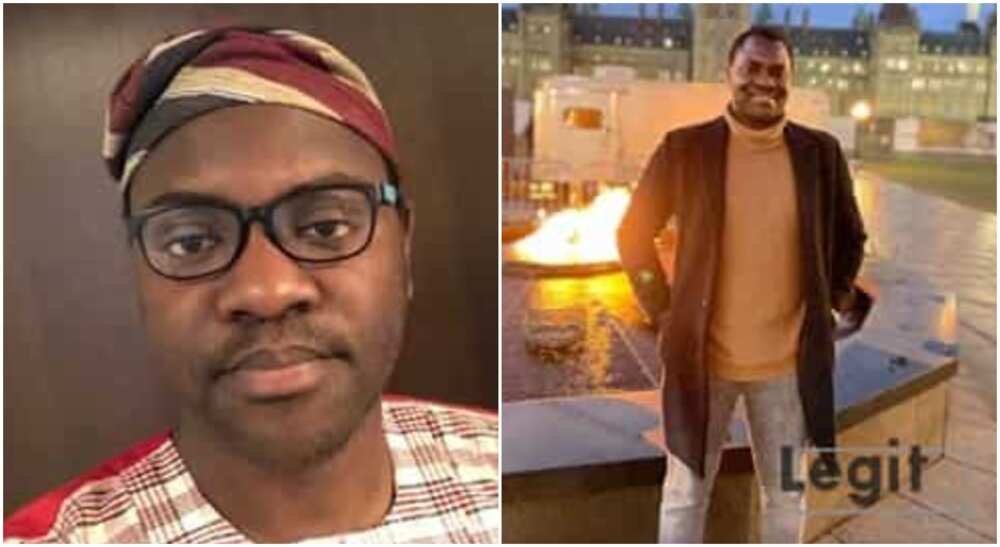 This is against the background that some students who desire to study abroad find it hard to raise money to pay for their Nigerian passports.
Why we are donating
An international passport is one of the requirements for anyone wishing to travel out of Nigeria.
Also, it is usually requested by foreign universities as one of the requirements for granting admission to international students from Nigeria.
In a brief chat with Legit.ng, Dr Igbalajobi said the money raised through kind donors will be used to assist at least 100 students. According to him, the target amount is N3 million.
His words:
"The goal is to support 100 candidates from low middle income countries. Looking at International passport for now in Nigeria, we can say 3million target. We have been able to raise 1.1 million as of today."
This is not the first time Dr Igbalajobi would be doing this sort of work to assist students who wish to relocate and further their education.
He has intervened also in the aspects of English language proficiency tests by writing letters to schools to waive the test for Nigerian students. This has resulted in several waivers by schools in USA and Canada.
Top American university grants Nigerians waiver to apply without IELTS, TOEFL
Cornell University, USA, granted a waiver to master's students from Nigeria who are seeking admission into the school.
The waiver now means the school has recognised Nigeria as an English language-speaking country and has been removed from the English test list.
This came after Igbalajobi wrote the school seeking the waiver.
The Nigerian academic said this is another victory for Nigerians seeking foreign education.
Source: Legit.ng